v.3.12 rev.1
main page
Register
Log In
Log In with:





Log In with:




Figures »
Nendoroid Haruhi Suzumiya Disappearance ver.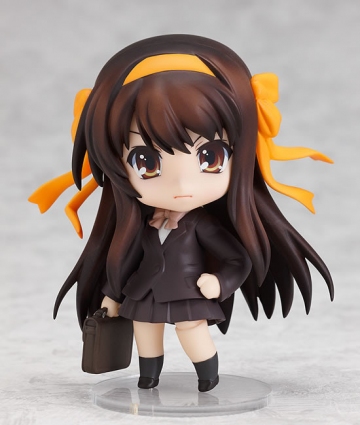 Features:
Well... this way looks way more interesting!
From the huge hit anime movie "The Disappearance of Haruhi Suzumiya" comes a Nendoroid of Haruhi herself. She is wearing her Kouyou Academy school uniform and has her hair down and long, creating a very different appearance compared to the standard Haruhi.
Three expressions are included, as well as a variety of replaceable arm parts. She even includes some extra parts to be used with 'Nendoroid Yuki Nagato: Dissappearance ver', which was announced some time ago. Display her with Yuki, and recreate the world from the movie in Nendoroid form!
These pictures were taken by Good Smile Company or authorized person. Please visit manufacturer's home page in order to learn more. All rights reserved.