v.3.12 rev.1
main page
Register
Log In
Log In with:





Log In with:




Figures »
figma Asahina Mikuru Adult ver.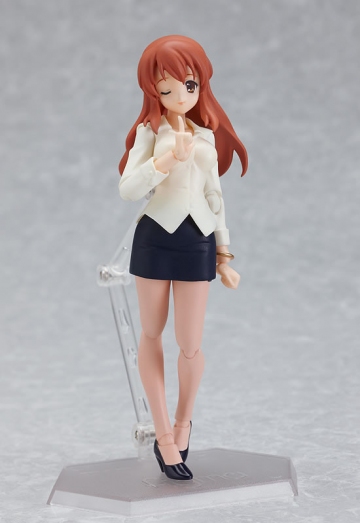 Features:
The adult Mikuru that came from the future! ♪
From the popular anime "The Melancholy of Haruhi Suzumiya" comes a figma the older and more charming Adult ver. of Mikuru Asahina!
* Using the smooth yet poseable joints of figma, you can act out a variety of different scenes.
* A flexible plastic is used for areas such as the blouse and skirt, allowing proportions to be kept without compromising posability.
* A desk and chair are included to recreate the classroom from the show.
* She comes with a standard smiling face, the famous "It's classified information" winking face as well as a sleeping face designed for use on the younger Mikuru.
* A poseable figma stand is included, which allows various poses to be taken.
These pictures were taken by Max Factory or authorized person. Please visit manufacturer's home page in order to learn more. © 2007、2008、2009 谷川流・いとうのいぢ/SOS団 ※画像は監修中のものです。 All rights reserved.