v.3.12 rev.1
main page
Register
Log In
Log In with:





Log In with:




Figures »
figma Yuki Nagato Evil Witch Ver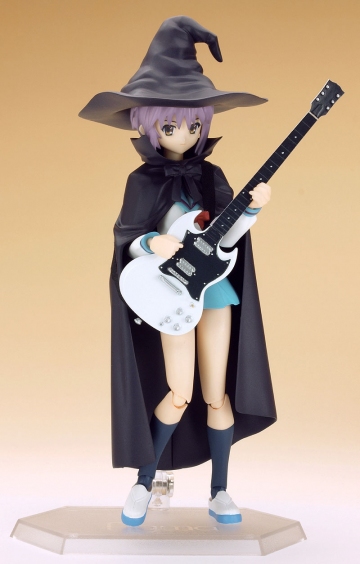 Features:
Second figma of Yuki Nagato comes in a bigger box with a load of accessories. Figure itself, unlike the first Yuki, comes without her cardigan. She has just one face, a removable witch's cloak and hat, a wand (it fact two wands), a guitar, a signboards (which read "Akutsuchi Figure Shop" and "Oomori Electric Shop"), a small teapot, a lantern, two cups, a Kyon's sister's cat, set of hands (including one with a mediator) and a custom figma stand.
These pictures were taken by Max Factory or authorized person. Please visit manufacturer's home page in order to learn more. © 2006 谷川流・いとうのいぢ/SOS団. All rights reserved.