Vocaloid News: An English Version Of Hatsune Miku In The Future?
12 Oct 2010 17:09:27
В общем, как бы не было обидно, но из 2 серии CRYPTON на английском говорит только Megurine Luka. Создатели посовещались и решили, что возможно выпустят и остальных на английском.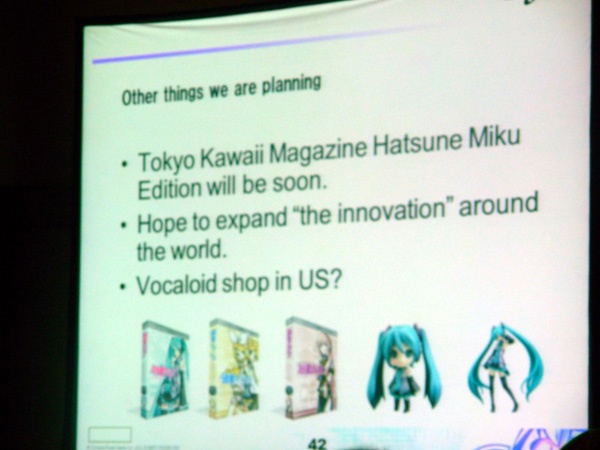 Интерфейс, скорее всего, будет на двух языках — японском и английском.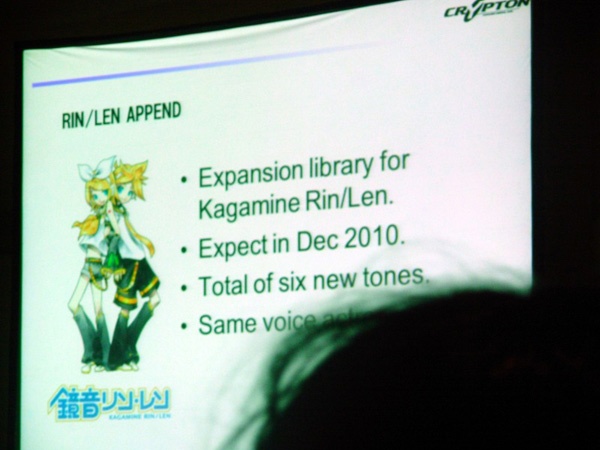 Дополнение Кагаминэ выйдет в декабре 2010.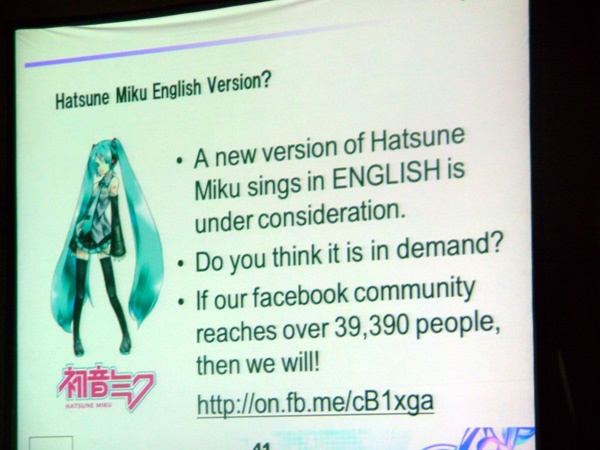 Планы на английскую Мику могут реализоваться, если она получит больше чем 39, 390 голосов в поддержку на своем фейсбуке. Так что если вы желаете этого, проголосуйте за
тут
.