v.3.12 rev.1
main page
Register
Log In
Log In with:





Log In with:




Anime »
Kuragehime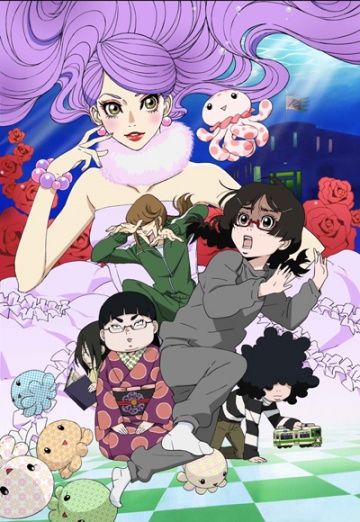 Alter titles:




Jellyfish Princess
海月姫
Kuragehime


Type:
TV (11 episodes), 24 min
Aired:
15 October, 2010 - ?
currently airing
Genres:
Comedy
Josei

Studio:
Brains Base

Rating:
7.5
Weighed:
8.5

(2 votes)

Grabbed by:
7
Summary:
The story centers around Tsukimi Kurashita, a huge fan of jellyfish (kurage, a wordplay on the "kura/mi" and "tsuki/ge" in her name) and a girl who moves to Tokyo to become an illustrator. She moves into "Amamizukan," an apartment complex that is full of fujoshi (diehard female otaku) with a no-men-allowed rule. However, one day, Tsukimi invites a stylishly fashionable woman to stay at her room at Amamizukan — only to discover that the guest is not who "she" seems to be.
ANN