v.3.12 rev.1
main page
Register
Log In
Log In with:





Log In with:




Anime »
Shinrei Tantei Yakumo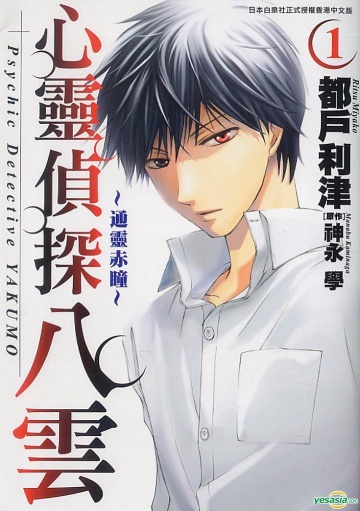 Alter titles:




Psychic Detective Yakumo
心霊探偵 八雲


Type:
TV (13 episodes)
Aired:
3 October, 2010 - ?
currently airing
Genres:
Mystery
Horror
Shoujo
Supernatural

Studio:
Bee Train

Rating:
7.5
Weighed:
8.5

(2 votes)

Grabbed by:
5
Summary:
Shinrei Tantei Yakumo tells a story about a college student, Saitou Yakumo who is born with different eye colors. His red left eye gives him a special ability to see ghosts and spirits. He believes ghosts and spirits are bound to earth because of a certain "cause," and simply eliminating that "cause" will let those spirits rest in peace. Being asked for help by Ozawa Haruka, they begin the investigation together.
Announced Air Date: October 2010.
MAL