v.3.12 rev.1
main page
Register
Log In
Log In with:





Log In with:




Anime »
Kiss x Sis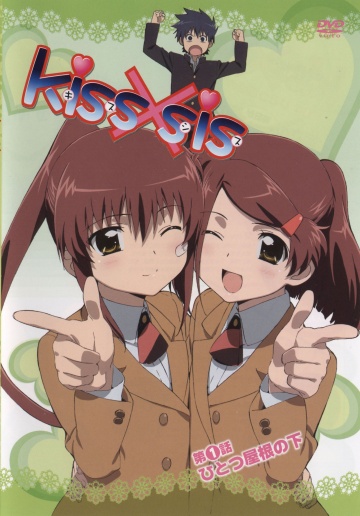 Alter titles:




Kissxsis
Kiss×sis
キスシス


Type:
OVA (5 episodes), 24 min
Aired:
21 December, 2008 - 22 November, 2010
finished airing
Genres:
Comedy
Ecchi
Romance
Shounen

Studio:
Feel

Rating:
7.69
Weighed:
8.13

(8 votes)

Grabbed by:
11
Summary:
Keita has two older step-sisters, Ako and Riko, but since they aren't related by blood, they love him in a lustful way. After a mishap at school, Ako and Riko finally confess their love to him. Keita dislikes the thought of seeing them other then brother and sister, but as he tries to enter the same school as his sisters, he slowly becomes attracted to them.
ANN